Whether you are professional or a student, we invite you to the intensive two-week summer school focused on the topic of intellectual property in an international context organized by the Centre for Knowledge and Technology Transfer of Charles University and Transfera.cz on September 6-17, 2021.World Intellectual Property Organization (WIPO) is the international guarantor and the Industrial Property Office (ÚPV) is the national guarantor of the summer school. Charles University is the only Central European educational institution that has managed to establish similar cooperation with WIPO so far.
The summer school will be held online and it offers a unique opportunity to earn a highly valued certificate from WIPO, one of the 15 specialized agencies of the United Nations and the world's leading intellectual property organization. ► You can REGISTER here.
Want to learn more about the summer school? Read our interview with expert James Heller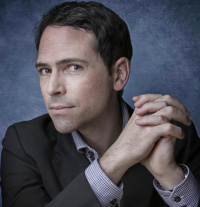 "The WIPO Summer School can provide a better understanding of patents, trademarks, copyright, and design but beyond that also many of the finer nuances that can shape a company's strategy. Learning will help you gain not only a theoretical mastery of intellectual property systems and strategies, but learning will also be based on practical application, team exercises and real-world case studies. While the program will allow for deep-dive learning into patent, copyright, trade mark, design and related IP, the program will centre its learnings around emerging technologies (including fintech, artificial intelligence, self-driving technologies, quantum computing, and nanotechnology), green energy, aerospace technology, logistics and warehouse technology and IP trends with emphasis on the pandemic, IP and public health," says James M. Heller, who organises the WIPO Summer School for Charles University. ► Read the full article HERE.
Who is the summer school for?
The programme is suitable for professionals, students and academics who are involved in technology and innovation. It is particularly aimed at candidates who wish to gain a deeper understanding of intellectual property legislation.
What does the summer school offer?
You will meet globally acknowledged experts in the field of innovation and intellectual property.

You will learn about the latest trends in IP as well as interesting cases from the practice.

The course will include a general introduction that will help even less experienced participants (even beginners) to understand the subject well.

You will learn how to set up systems and strategies in your organization to make the most of innovations and rapidly evolving technological changes (artificial intelligence, biotechnology, open science and more).
Detailed PROGRAM HERE
Course of the summer school
Due to the COVID-19 pandemic, all the lessons will be held online.

There is both theoretical and practical part..

► You will get acquainted with real case studies.

► Part of the teaching will take place in the form of lectures.

► Another part will be team exercises.

Even within the online environment there will be opportunities for professional networking.
Timetable
The program is spread over 10 days - from Monday September 6 to Friday September 17, 2021.

Each day is divided into two blocks - morning from 9 am to 12.30 pm and evening from 6.30 pm to 8 pm.

The lessons cover 5 thematic areas:

► Module 1: Emerging Technologies

► Module 2: Green Energy

► Module 3: Aerospace Technology

► Module 4: Logistics and Warehouse Technology

► Module 5: IP Trends, Mega Trends and Global IP Challenges with Emphasis On The Pandemic
Registration
REGISTRATION takes place on the WIPO website HERE from July 13 to August 31, 2021.

Applications must be submitted online only, together with a CV, a cover letter and a copy of your passport (or ID card).
Registration fees
Once accepted into the program, the registration fee must be paid no later than August 31, 2021.

Professionals: 348 USD

Young professionals (students): 298 USD
Registration fees are payable to Centre for Knowledge and Technology Transfer, Charles University after creation of WIPO account and registration for the WIPO certificate program Please contact for payment details.
Completion of the course::