Support of commercialization of R&D outcomes at Charles University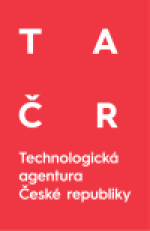 GAMA program of Technology Agency of the Czech Republic is focused on the support of the verification of research outcomes of applied science, the experimental development in terms of practical application, and the preparation of subsequent usage in commerce or for societal needs. Therefore, its main focus is the proof-of-concept research. The major effort of Charles University here is to support high quality projects with results suitable for further commercial usage.
The project is coordinated and administered by CKTT. The rector of Charles University is the decision-maker in terms of funding of selected projects based on the recommendations of the Board for Commercialization of Charles University
The goal of the project:
To support the process of practical application of R&D outcomes at Charles University, as well as finding the way for optimal commercialization. The funding was gradually distributed among the selected projects, which were implemented at the separate faculties of Charles University. The outcome of the selected project should be defined as functional verification of the researched method, the prototype, the functional sample, etc., also including the acquisition of intellectual property protection and industrial property rights; and preparation for further steps of commercialization. The funding from the GAMA TA CR is not intended for the support of the fundamental research.
Funded from: Technological Agency in Czech Republic, GAMA 2 program
Total allocation: 20 935 000 Kč
Registration number: TG01010108
Realization period: 9/2014 – 8/2019
Want to know more?
Contact person: Ivana Sýkorová
E-mail: