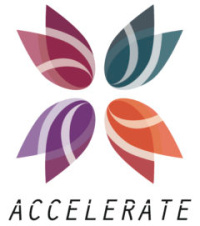 ACCELERATE is the Horizon 2020 project that supports the long-term sustainability of large-scale research infrastructures (RIs) through the development of policies and legal and administrative tools for efficient management and operation of RI with a special focus on ERIC and CERIC.
CERIC stands for Central European Research Infrastructure Consortium. It is an intergovernmental project of the European Community countries, which creates a unified entry point to the leading research infrastructures in 8 European countries. These infrastructures focus on the research in the fields of materials, biomaterials, and nanotechnologies. Thank to CERIC, a new environment is being creates, which facilitates in finding new innovative solutions to societal challenges in the areas of energy, healthcare, food industry, cultural heritage, and others.
The main goal of CERIC is to assist in creation of excellent scientific research, both on the level of the participating institution and as a service for international users. This is mainly facilitated with providing an open access to the involved research facilities through two annual proposals for researchers.
Charles University is represented in CERIC by the Faculty of Mathematics and Physics. Within the ACCELERATE project, CKTT provides European project partners with consultancy services.
CERIC cooperates with industry and contributes to scientific innovations. It offers services for commercial users including:
For more information please visit website www.ceric-eric.eu.
Funded from: Horizon 2020
Total allocation for CKTT: EUR 9.375
Realization: 01/2017 - 6/ 2021