---
UPDATE ► If you are interested in legal and financial issues connected to Horizon Europe projects, science communication, intellectual property protection and management – and many more, do not miss V4+WB RMA Network series of webinars. More HERE.
WEBINARS:
Topic: Key principles in designing a project proposal

Date: March 23, 2021 10:00 AM

Presenter: Dalibor Drljača

Expert associate in Research Centre at University Clinical Centre of Republic of Srpska; MCSA and ERIs NCP in BiH




Registration: HERE (for free)
---

The main goal of the project "V4+WB Network of Research Managers and Administrators" (RMAs) is strengthening of the research and innovation sector in the Visegrad Group and the Western Balkans. The aim is to support the preparation for the next EU-funded for research and innovation – Horizon Europe (HE). The project involves the consortium of 6 organizations from the V4 countries and the Western Balkans. The leading project partner is HÉTFA Research Institute in Budapest. The Czech Republic is represented solely by Charles University.
Charles University is mainly involved in the personal participation (by its representatives) in project partners meetings, organization, and creation of content for the educational activities. These activities are realized and ensured by the CKTT, which have resembling experience e.g. project realization of Excellence-in-ReSTI.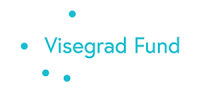 The proejct is financed with the grant from the International Visegrad Fund.
Financed from: The International Visegrad Fund
Total allocation: 29 570.00 EUR
Total allocation for CKTT: 3 871.09 EUR
Project ID: 22020021
Realization: 1. 11. 2020 – 30. 4. 2022
Want to know more?
Contact person: Ivona Harvey
E-Mail: