Apply for a practical course Management of Science and Innovation (MSI). The course is brought to you by Knowledge and Technology Transfer Office of Charles University – CKTT CUNI. The course primarily aims at students of all faculties as well as at academic workers with the ambition to lead scientific or innovation projects. The objective of the course is to provide all university faculties with a uniform education in management of science, project management and technology transfer.
For CUNI employees, iIt is also a part of the Life-long education programme.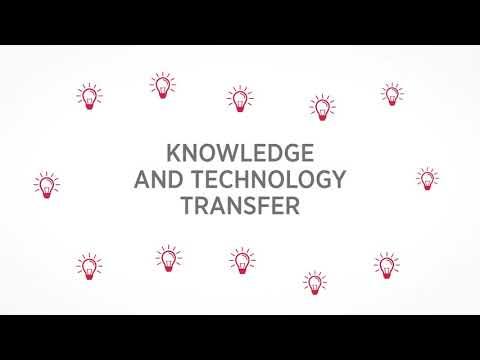 MSI1: What is the course about?
The course consists of 13 modules that cover 3 thematic blocks:
PROJECT – COMMERCIALIZATION – MANAGER
Introduction. Development of teams (distant learning)

System of science management and evaluation (distant learning)

Financial sources for science, research and innovation in the Czech Republic and EU (distant learning)

Preparation of research and innovation projects (distant learning)

Preparation of own RDI project (distant learning)

Basics of knowledge and technology transfer (distant learning)

Protection of intellectual property in RDI (distant learning)

Business model. Business plan. Spin-out (distant learning)

Preparation of own business plan (distant learning)

Communication skills (distant learning)

Team & time management (distant learning)

Project management (distant learning)

Training of communication skills (distant learning)
What do alumni say?
| | | |
| --- | --- | --- |
| MUDr. Josef Fontana, Third Faculty of Medicine CUNI | Hana Fořtová, infiberry, s.r.o., cofounder | |
| Mgr. Tomáš Renner, Ph.D., Faculty of Social Sciences CUNI | Ing. Mgr. Jana Pilátová, Faculty of Science CUNI | |
| | | |
What can you expect? You will:
get practical skills;

prepare your own project in teams;

meet with leading experts in each field;

get a basic overview of project management, time management, legislative minimum, etc.;

work on your soft skills during the training of communication skills.
What is the form of the lectures?
The form of lectures is distant learning:
Distant learning: webinars (in Adobe Connect, usually on Tuesday at 16:00-17:30), teaching texts and videos in Moodle UK
How to register?
Graduates of the Lifelong Learning program course obtain a Certificate about the successful completion.

The course lectured in English and is open every year both in the winter and summer semester.
The course is free of charge for CUNI employees.
For others, the course is offered as part of the lifelong learning offer at the Charles University. Price: 18 000 CZK (course), 2 000 CZK (seminar)
Garantor of the course:
RNDr. Eugen Kvašňák Ph.D.
Contact person:
Bc. Petra Práglová
Telephone: +420 224 491 255